Ever wondered what our beloved disney Princesses would like if Indian Designers were to Dress them? As kids we always wanted to dress up as Cinderella or Belle, so why stop now? Let's take a look at some Princess inspired outfits to channel your inner royalty in your style.
#1 Princess Aurora
Wouldn't it be nice if we all woke up looking like Princess Aurora after a long slumber and not the Shrek!
This outfit by Daddy's Princess (yes we did that on purpose) will bring out the inner princess that you truly are.
Shop this Look Here

2# Princess Ariel
If only wearing conch shells as a bra was socially acceptable!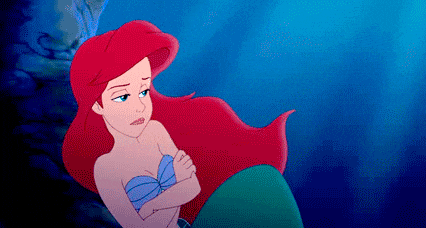 Here's an outfit that will impart the Ariel vibe to your ensemble. This Monisha Jaising gown is just the outfit for a breezy yet poised look.
Shop this look Here
3# Princess Belle
Eating like boars and never taking a bath! Looks like our real life princes never evolved from their beastly stage *SMH*
But that doesn't mean you can't look like a princess. This shimmering number by Rocky Star will make you shine brighter than anyone else in the room (after all royalty implies being in the limelight ALWAYS!)
Shop this Look Here
4# Princess Cinderella
Put your hands up if you grew up with strict parents and even stricter curfews.
So technically we all grew up as Cinderella (minus the evil step sisters and endless chores) This Sari gown by Gaurav Gupta is bound to attract your Prince Charming from miles away so you can dance away into the sunset towards a happily ever after.
Shop this Look Here
5# Princess Elsa
Being a Princess is hard! You need to be pretty all the time, act a certain way, and the list goes on.....
Channel your inner Ice Queen in this stunning Neeta Lulla number and keep the haters away!
Shop this Look Here
6# Princess Jasmine
We have to admit Jasmine was one of the most kickass princesses of all time. (Who else has a tiger as a pet!)
This cold-shoulder Babita Malkani outfit is just what you need to project the princess swag.
Shop this Look Here
7# Pocahontas
She defied all norms by being fearless and years ahead of her age. She taught us how to live on your own terms and the only way is to make your own rules. If that's not being a princess then we don't know what is!
This edgy number by Nitin Bal Chauhan is the outfit to highlight your wild and quirky side.
Shop this Look Here
8# Rapunzel
Rapunzel taught us it is okay to be different and to embrace your offbeat nuances that make you YOU! And to make the best use of your natural beauty.
Here's the perfect outfit so you can be your prettiest self. This Pooja Rajpal Jaggia cutwork gown is simple yet elegant and perfect for any occasion!
Shop this Look Here
9# Snow White
Being a Princess is gonna bring uncalled-for haters. But that's what they do! Snow White taught us to not care about them haters and be awesome!!
This elegant and sophisticated saree by Tarun Tahiliani is gonna blind them haters and keeping you shining bright.
Shop this Look Here
10# Princess Tiana
You don't have to be born into royalty to be a princess. The First ever colored princess for the Disney series, Princess Tiana, teaches us to keep hustling and not just waiting around for our Prince. Sometimes the prince needs the saving *winks*
This sequin embroidered caped Kinseel by Pam gown is a pure blend of class and eternal style.
Shop this Look Here
Now go on and grab your tiaras!!